System Requirements
Our Web Content Manager is a ColdFusion based Content Management System (ColdFusion CMS).  But as an end user all you need to know is that it will work on just about all operating systems and browsers.
End User System Requirements
Viewing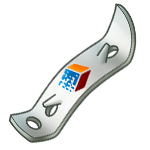 The end user viewing your web site can use any modern browser.  Your web site will be as compatible as your own HTML and CSS used to build your templates.
Editing
Win: IE 6 - Netscape 7.1 - Firefox - Any Mozilla 1.4 Compatible
Mac OS X: Netscape 7.1 - Firefox - Any Mozilla 1.4 Compatible
Server Requirements
Savvy Content Manager is a ColdFusion based Web Content Manager.   It can be hosted in a shared hosting environment or on a dedicated server.  Multiple installations of Savvy CM can be placed on the same server.  The installation is done through ftp or other file transfer methods and does not require the web host to install any DLL's or other executable code.
It requires the following server software:
Windows 2000/2003, OSX or Linux
MS SQL, MySQL, Oracle
ColdFusion MX Standard (8 or above)
Full CF support of all tags.  Hosts such as Godaddy severely limit the functionality of ColdFusion.

Although Savvy CM is a ColdFusion CMS you don't need to know much about the server end of its operation.  We have many hosting partners who are able to host your web site and take care of all of the technology required to operate a Savvy Content Manager web site.