Screenshot - WYSIWYG Editor

Our easy to use editor is powerful, intuitive and works in multiple browsers and operating systems. It looks and acts just like word processing software so your users are already familiar with it.
Features include image manipulation, content reuse, full CSS support, full screen mode and more. Each of the buttons and tools can be turned on or off for individual users.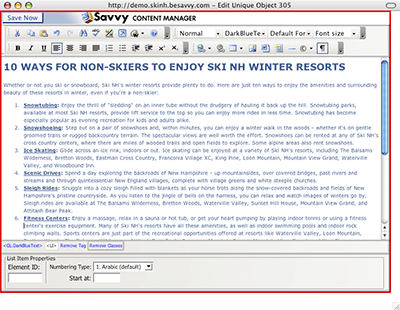 Savvy Makes it easy to upload your own images and documents and add them to your web pages. You can easily add Alt tags to improve ADA compliance.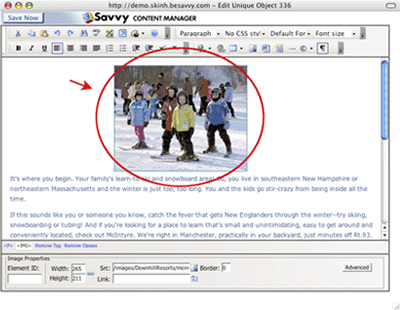 View additional Savvy Screenshot Pages: